Influencing production practices
About the action
Given its aim of reducing environmental impact across the entire life cycle of the clothing supply chain, supplier engagement and reducing environmental impact within the manufacturing phase is a critical component of the ECAP programme.
The Problem
Manufacturers producing textiles and clothes for many of the world's major fashion brands and retail outlets are "spilling" an average of 25% of virgin material resources, and it is unclear how much makes its way back into the supply chain.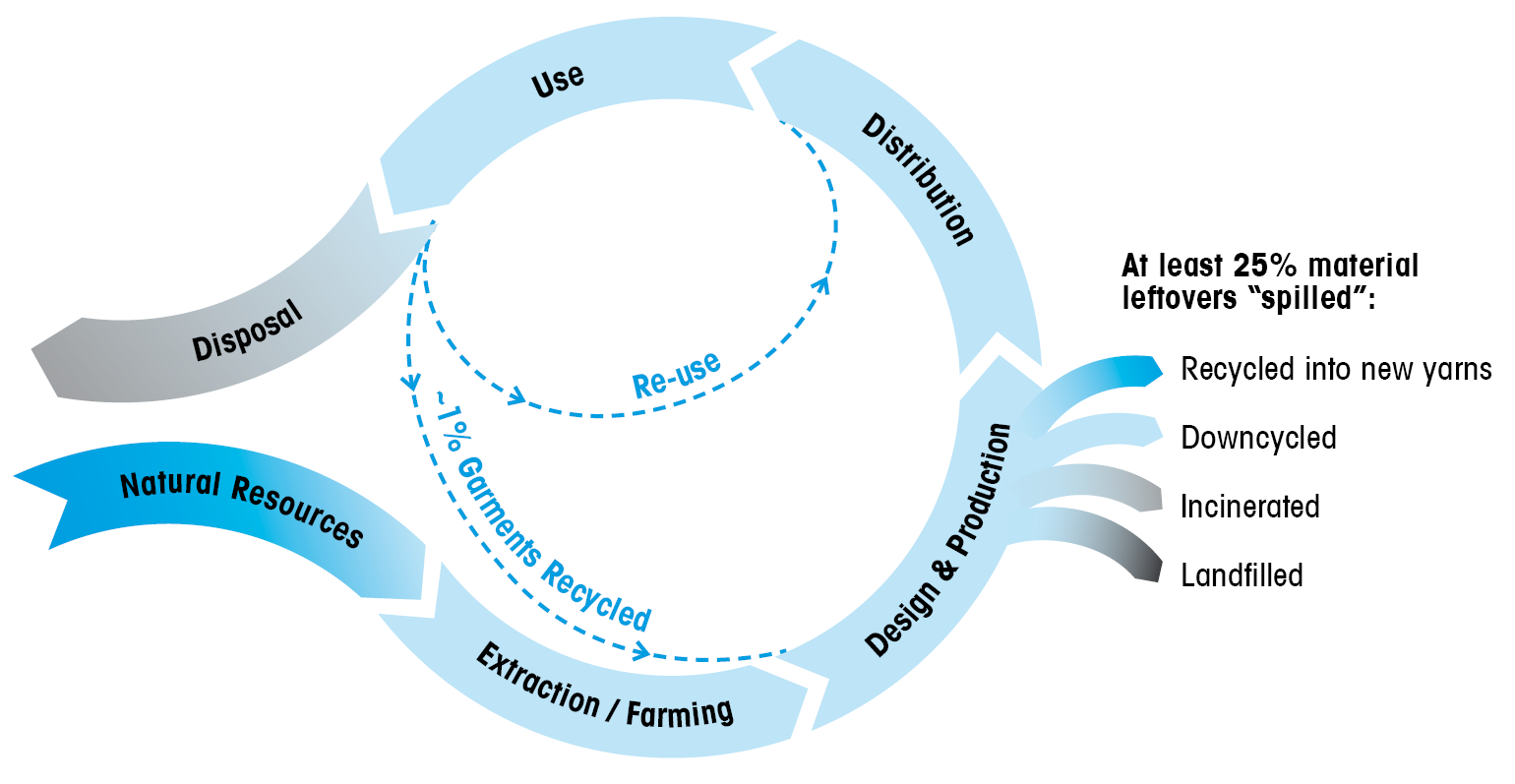 The Solution
Working with brands, manufacturers and other stakeholders such as fabric traders and recyclers, a new model can be developed that enables material leftovers to be optimised.
Putting in place the systems to effectively deal with pre-consumer material leftovers will enable the sector to effectively tackle post-consumer waste.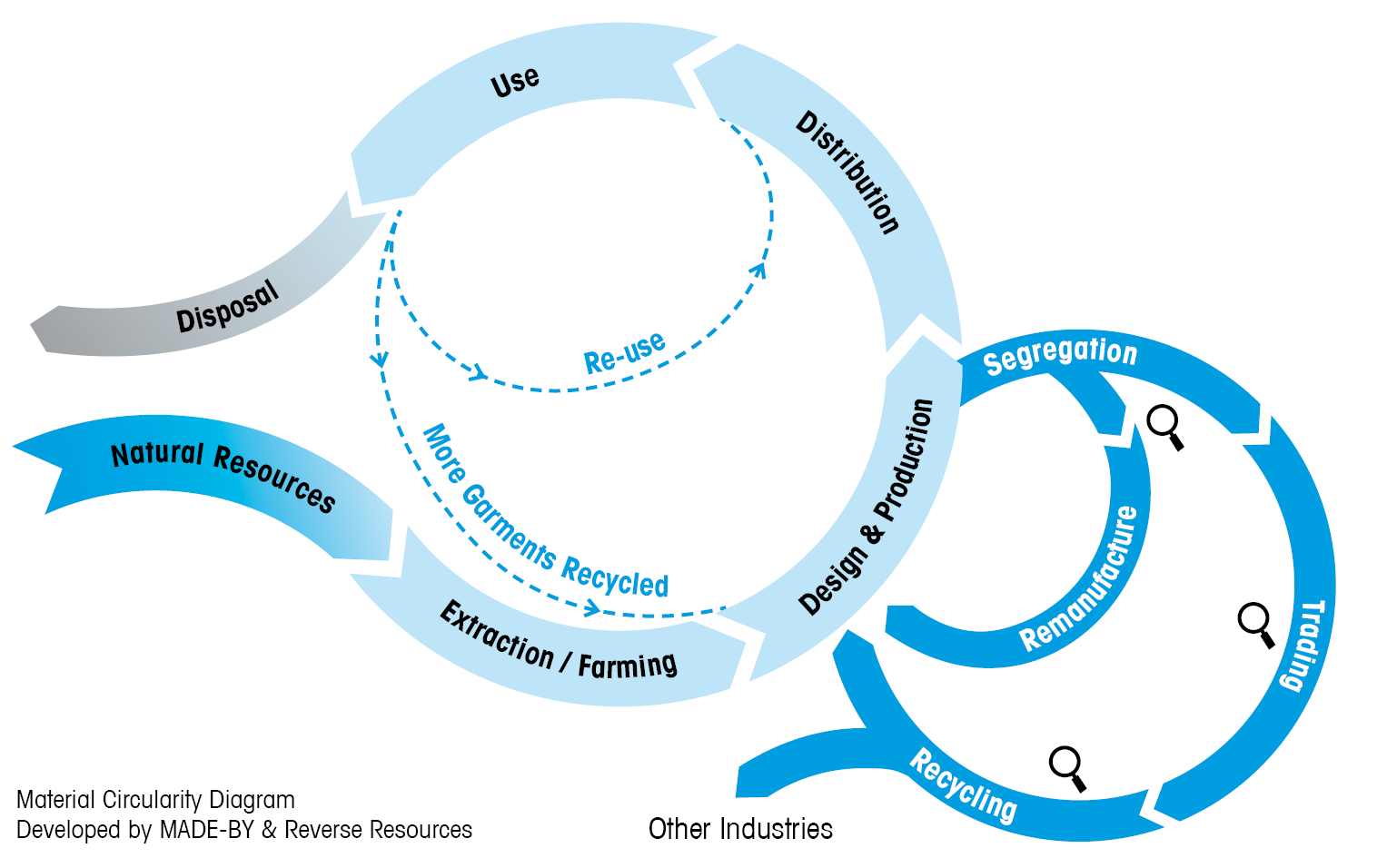 Action Area Aims
This action area gives participating European clothing suppliers a unique opportunity to:
Working at head office, supplier and factory level, the project will engage key stakeholders with the aim of providing participating brands, retailers and manufacturers with the following:
An assessment of the current volumes and types of material leftovers being created within your supply chain, including what this system loss means in both commercial and environmental terms.
An opportunity to test practical solutions that can be applied at the brand, supplier and factory levels to positively impact the volume of leftovers being created, segregated, optimised and traced.
Insight and learnings that can be applied to (and scaled up within) other key sourcing regions and suppliers.
Proof of the business case for a circular model for material leftovers.Connections to other project participants and the wider sector through sharing project learnings and knowledge, to support the sector's move towards a more circular model.
What's involved?
The project is broken down into two phases: phase one focuses on project design; phase two focuses on implementation and insights gathering, resulting in recommendations and an action plan for the brand, retailer or manufacturer to apply and scale the learnings. More information here
Read the press release here
Who can take part?
Up to ten European based clothing suppliers can participate in this action area. A further ten Asian based clothing manufacturers supplying the European market are also eligible to participate. European brands and retailers can nominate clothing suppliers within their supply chains who would benefit from the programme.
Participating clothing suppliers are required to commit to the following:
1. Featuring your company logo or company name on the ECAP website.
2. Engaging and inspiring others by sharing your learning.
Latest News
ECAP, in partnership with Reverse Resources, is working to engage apparel brands, retailers, manufacturers and other sector stakeholders on the issue of material leftovers (pre-consumer textile waste), to test solutions that will lead to a more circular model, ultimately reducing production spill, increasing transparency and delivering value through a win-win model that supports circular products and supply chains.